Designed With Purpose
Crafted To Withstand Intensity. Made For Hyrox & Crossfit.
Testimonials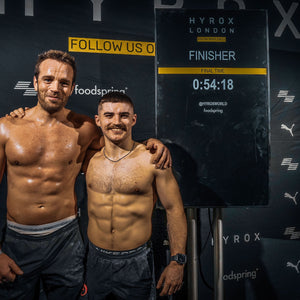 Wearing THETA has been quality for my Hyrox training. Lightweight for the running, flexible for the lunges and really comfortable. My go to Race shorts!
The quality has surpassed our expectations and the looks and feel gave us an extra push during our Hyrox competition in Barcelona. The lightweight feel of the kit was a game-changer and the breathability of it kept us cool under pressure. Big thanks for crafting gear that gets the job done without any fuss!
How are we made for functional fitness?
Invisible shoulder seams protect stitching from barbells and sleds
Fabric compositions allow range of motion and durability
Reinforced neck seams protect against front and rear rack barbell positions
Lightweight, breathable fabrics for lifting, metcons and runs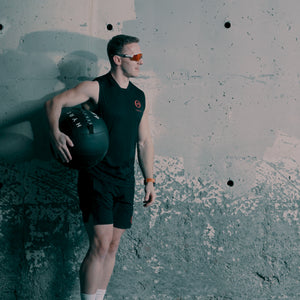 How did our founder test THETA for hyrox?
Over 8 testing weeks George completed:
Ran: 212k
Ski Erg: 26k
Sled Pushed: 1300m
Sled Pulled: 1300m
Burpee Broad Jumped: 2080m
Rowed: 27k
Carried 50kg: 5400m
Walking Lunged 30kg: 2700m
Wall Balled 10kg: 2700 reps
... with 0 product defects. This is why we have free returns.